Lately I've been posting on
Facebook
about how I've been a painting machine. I finally stopped inhaling paint fumes long enough to blog about a couple of projects I've completed. Yay me.
It's a continuing story, about two desks that found their way into my garage, and then (eventually) into our hearts (and more importantly our home)...
My dilemma? Do I blog about the desk I found first but refinished last? Or the desk I rescued last but finished first? Today, I will share about the latter...
Hello Handsome!
Truth be told, he wasn't too shabby when I picked him up from the side of the street.
See? It's very sturdy and well made, but I thought it could use some paint... I chose to use the leftover paint from the accent wall in Son Two's room, a dark chocolate brown.
Great, now I'm hungry.
I'm digging the flip top on this desk. I painted the inside with the same color of his other walls.
These deep shelves on the sides are the best! I went through my vast collection of scrapbook papers, and found four different ones that were in the same color scheme.
I trimmed them to fit, applied some Mod Podge, and used my handy brayer to make sure they stuck to the back walls.
On a side note, the chair was also a curbside save. I spray painted it with a camp green color that I had from another project. I think it works quite well with the brown, don't you?
That concludes chapter one of my tale. Stay tuned for part two, won't you?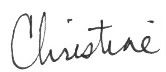 I have an idea! Follow me on
Google+
...thanks!
Pin It