Not only is this Chapter Two, it's also the conclusion to my short tale. Although...it didn't feel so short while I was in the garage, covered in paint, sweltering in the summer heat.
Feel sorry for me yet? Me neither.
Trust me...this is a VAST improvement. Let me prove it...
Kind of sad looking, but totally refurbish-able.
I have to share that this desk has been in Son One's room for the last year or so, while I've been deciding what to do with it. Yes, in this ugly but still functional state.
After I refinished
Son Two's desk
, I was inspired to work on this one, so it had to be dragged back downstairs. Oh well.
Since this desk is metal, I figured spray paint was my best choice. Since it's placement in the room was across from his dark blue (think NY baseball team...) accent wall, I went with as close a color as possible.
Four cans later...
I may or may not have hallucinating from the fumes, but I called it done. The chair was also painted with said spray paint.
Let's talk about this nasty desk top. Yes, we have to, but I'll make it brief.
I thought through some options, and then reconsidered when I remembered I was finishing this for an almost teenage boy.
My husband priced out glass to go on top after some decoupaged paper action. They wanted $25 for the size we wanted. That's not bad, but I was feeling particularly frugal cheap. He then found pressed hard board (Masonite). That was $6. Score.
Glued down with Gorilla Glue...we're friends now.
The added bonuses were that is was easy to trim and smooth down, AND I think it looks great with the blue.
What have I learned from this tale of two desks? Well, I've learned that my neighborhood has excellent curbside saves for one. Also, that some spray paint brands are far superior to others. (Email me and I'll share--I don't want to bash)
I've also learned that I am very cheap when it comes to DIY projects. Hey, who isn't?
Thanks for joining me...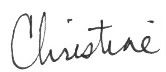 I have an idea! Follow me on
Google+
...thanks!