I revealed to the world (on Facebook) how dang lazy I was a couple of days ago. Apparently, I was really just recharging in order to do some major house cleaning yesterday.
Quick! Come by and see it...oh, sorry, too late.
I have this cool pub-like mirror in my entrance way, and any mail that needs to go out lands there. I knew The Graphics Fairy had wonderful postage images...
This was a complete stash busting project, which always makes me happy.
I had all of these wood pieces kicking around...
I printed some old letters and stamps onto card stock. I only painted the largest piece of wood. I Mod Podged my choices onto all of the blocks...
Before I glued the smaller pieces onto the larger one, I sanded the sides down so they would be really smooth.
So now the bills look fabulous before they hit the mailbox. Fabulous!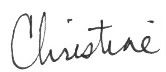 Pin It