Been thinking about making a wreath for a long while, too.
Applying to craft shows, and making stuff for them is great. It is time consuming though. Add this whole wrinkle to an otherwise crazy house, and it's no wonder my list of projects grows. By the way, very little is getting crossed off either.
At least I can cross this off. Let me share how I made it.
I started with this simple wreath form from DIY Bangles.
I wrapped it with a remnant of one of my favorite fabrics. I love the way the fabric patterns are sectioned off.
Are you surprised that I forgot to take a picture of this letter nekked? No? Me either. It's a nice heavy duty chipboard letter--strong and sturdy.
I painted the front with one of my favorite blues, and painted the sides with a pearly green.
This is my favorite part of the wreath. I twisted two eye hooks into the top of my M, and used a shabby fiber to hang it within the wreath. I used flat thumbtacks to secure the fiber to the back of the wreath.
Another wonderful thing about this wreath, is that it can be on my door at anytime of the year. Until I get bored with it, that is!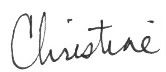 Pin It