My kids are the best. I love the stages they are at right now. Old enough to be somewhat independent, but young enough to still need a taxi driver ride. Old enough to break out the board and card games and play together, young enough to have mommo break up the arguments.
to make them really special.
Step one is just getting a clip board for a buck at the dollar store. Step two is painting the whole thing with acrylic paint. This was one of those projects where I wasn't great about taking pictures of each step (bad blogger).
I chose my images and printed and trimmed them. I like running the edges of the paper through some dark ink to hide the white edges of the paper. I used Mod Podge to stick the images down.
I have an ink jet printer, so you have to be careful when applying Mod Podge to the top of your images. If you work in one way strokes, the ink shouldn't run.
I had this scrapbook paper with cool letters all over it, so I picked out my phrase, cut it out and Mod Podged it to the corner. Want to know a secret? The apostrophe is actually part of an "F." Yup, true story.
Hi ladies! Aren't they fantastic? I liked them just the way they were...no further embellishments necessary.
The last thing I added was some vinyl lettering. And to answer your question, yes, my kids are card sharks. You've been warned...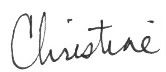 Brag Monday at The Graphics Fairy
Get Your Craft On at Today's Creative Blog
Pin It